Congratulations, Vanessa Lackraj! Elizabeth Manson Award Recipient
October 31, 2022
A Message from Our Executive Director
Hi everyone: it is my absolute honour to advise all of you that Vanessa Lackraj has been selected by SickKids Hospital as the 2021 recipient of their Elizabeth Manson Award. This award honours Vanessa's commitment, talent, innovation, integrity, and leadership in building our R.I.T.E.S program for Black youth and families. Anyone who knows Vanessa will agree this work lives deep within her. In her new management role, we have seen Vanessa's uncompromising and constructive advocacy for Black youth and the Black community. No one would ever doubt her courage and authenticity.
Congratulations Vanessa. I know that she would want me to include her talented team in this commendation so thank you all!! We also want to acknowledge the leadership and support from Priscilla Ofosu-Barko, our Agency's Director, Equity, Inclusion and Anti-Racism.
The late Maya Angelou once said, "I love to see young women go out and grab the world by the lapels." Keep going Vanessa!!!!!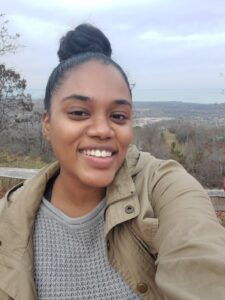 Heather Sproule